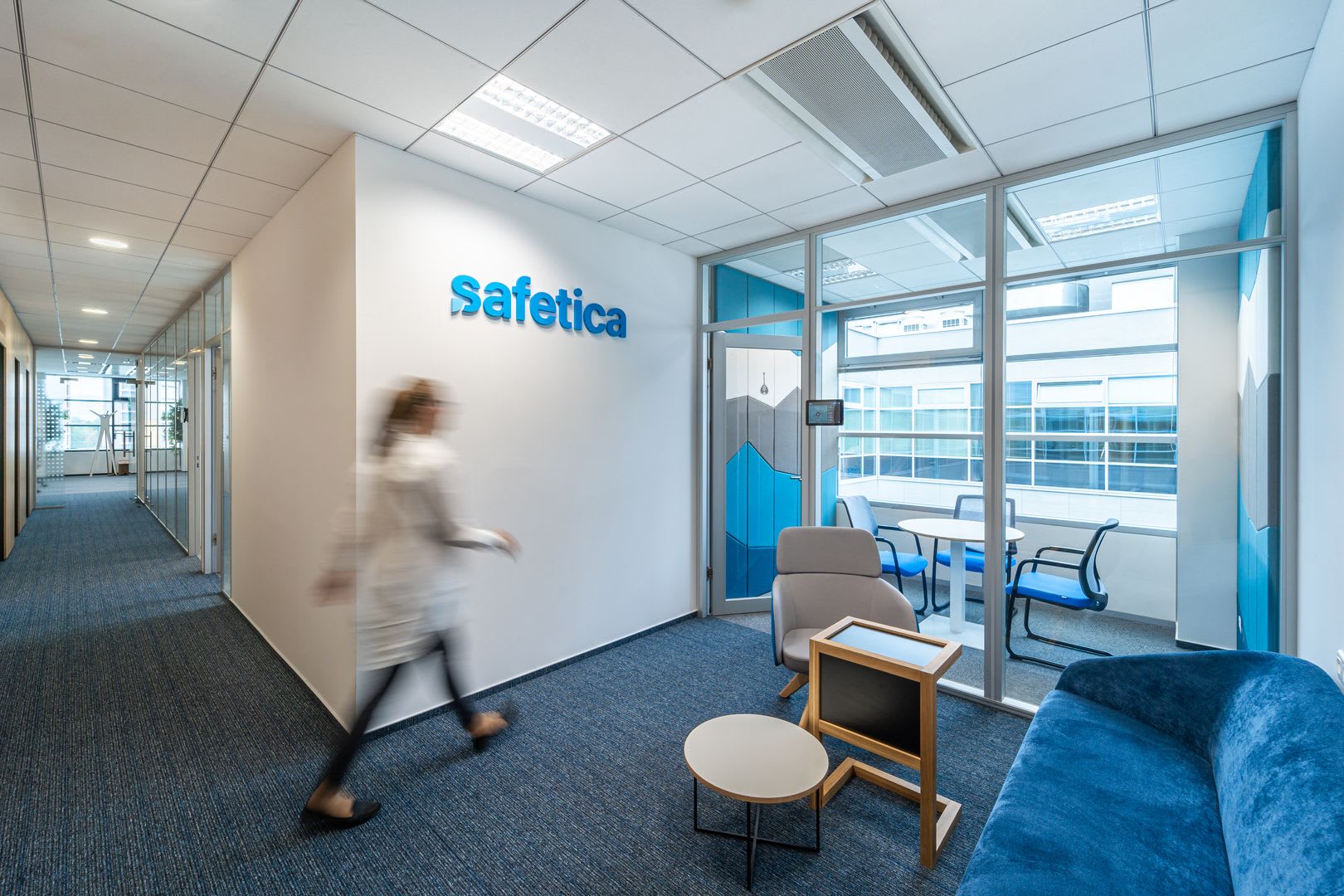 QA Engineer for Cloud Security team
Brno

,

Czechia

R&D
Job description
Have you ever sent an email to a wrong email address? And imagine that this email contained a list of all your company clients. This is why every company needs Safetica – a solution to protect company against human error, malicious intent and internal threats. And you can be a part of this extraordinary quest for safer world.
Safetica is a global software company with almost 100 technology/data security experts developing the software that protects companies from all over the world against data loss, misuse, and internal threats. We are present on 120 markets and partner with ESET, Fortinet and Microsoft, were featured in Gartner and Infotech.
We also have fun together. Hiking, ferrata, visiting conferences about cybersecurity, playing bowling or discussing what is better, whether wine or beer. All these activities help us grow together. Does it sound like a group of people you would like to work with? If yes, keep reading.
Currently, we're looking for QA Engineer to join our Cloud Security team and become a guardian of quality for our rapidly expanding cloud platform that protects sensitive data. Our project is born in the cloud, designed from the ground up for microservices and besides that, be ready to say goodbye to endless front-end testing, we're focused on what matters most.
In doing so, you could be working with C# and Azure, optimizing and improving our testing process to make it as smooth and reliable as possible, or bringing a fresh perspective on the software development process as a whole. 

We are searching for an QA Engineer with a passion for cloud technologies who would be happy to help us protect companies from data breaches. Is C# your daily companion, already gained some skills in Azure and are you eager to contribute your expertise to shape a one-of-a-kind product? Let's talk about the possibilities Safetica has in store for you!
However, are you a recent graduate eager to kickstart your career journey? No worries if your programming experience is primarily confined to school projects;  we're all about potential. Perhaps you're well-versed in different object-oriented programming languages and are itching to master C# and apply it actively. What we're seeking is an individual hungry to acquire new skills, unafraid to roll up their sleeves for occasional manual testing when needed.
And your playground? C#, Azure, Visual Studio and Git are at the core, but if you're interested, you can also explore DevOps and PowerShell scripting. All of this unfolds within an agile environment, where daily interactions with developers keep you in sync with the latest feature developments.
Our team consists of a team leader, scrum master, developers, and us, QA engineers, who cover their backs. As a QA, you'll be involved in project inception right from the beginning in close collaboration with backend developers, determining automation opportunities, and ensuring thorough manual testing when needed. "We would like to find new colleagues, who will be interested not only in QA but also in software development and would like to grow with us," say Tech Lead of Cloud Security team Adam Smejkal and Senior QA Lead Filip Tomšík.


WHAT IS OUR TECHNOLOGY STACK?


We are creating a new cloud product on the Azure platform.
We work with Azure DevOps and Git, using Continuous Integration and Delivery.
We use C# and .NET 6. Automated tests are written with xUnit.
Our product is built on Azure services such as Azure Functions, Service Bus, VM scale sets, and Kubernetes in the future.
Architecture is based on microservices.


Job requirements
Knowledge of different testing approaches and techniques.
Knowledge of C# or other object-oriented programming language with willing to learn C#.


NICE TO HAVE


Experience with Azure and Azure DevOps is an advantage.
Experience in test automation.


WHAT DO WE BRING TO YOU? 

Balance between work, family, hobbies or anything else: We have a shorter workweek (37.5 hours/week), 5 weeks of vacation, 5 sick/volunteering days and flexible working hours.
Working in hybrid mode – we would like to see you in the office on Tuesdays and Wednesdays but let us know what suits you and we will find a solution.
Opportunity to meet other colleagues not just during work but also at various sport events and teambuilding events.
Transparent work environment with open communication where all teams work towards common objectives (OKRs).
Opportunities for growth - we organize internal workshops, mentoring, or a Brand Ambassador program, where we support colleagues in their creation and presentation skills.
Employee referral program – get a newcomer to settle in Safetica and get a reward!


ARE YOU CURIOUS?



If this role could be a fit and you would like to know more, please send us your CV or LinkedIn profile and we will revert shortly to schedule a short call to get to know each other. Or you can also connect with us at jobs@safetica.com.